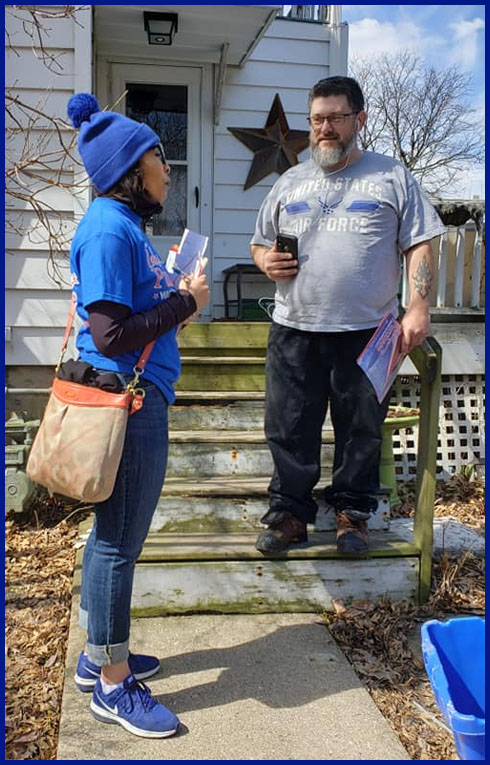 Lakeisha Purchase is a proven leader working to lead positive change in government, private sector housing rehabilitation, historic preservations while making a lasting impact through community and public service. Purchase was raised in Maywood, Illinois by hardworking parents - her father, a letter carrier and President of the National Association Letter Carriers Branch 1870, and her mother, an advocate in medical field.
First in her family to attend college, LaKeisha graduated from Southern Illinois University-Carbondale with a Bachelor of Arts degree in Political Science and Communications. While there, she became a Paul Simon Institute Ambassador. Ms. Purchase received invaluable hands-on legislative experience as an intern in the District Office of Illinois Senator Kimberly A. Lightford and in Springfield after completing the Vince Demuzio internship program as an undergraduate student.
Ms. Purchase served as a Capital Township Trustee having been elected as the top vote getter in 2017 and 2021. As a Capital Township Trustee, Lakeisha has made constituent outreach, community engagement and public service the centerpiece of her work.
Lakeisha is a Support Services Specialist for the Illinois Department of Transportation and is Owner and Proprietor of Kashmir DST, LLC, a residential real estate development and management company. She serves on numerous private and public boards and commissions such as the City of Springfield Economic Development Commission, the Historic Preservation Commission, Enos Park Neighborhood Association, Compass For Kids, and the Faith Coalition for the Common Good. Her most recent appointment being to the Citizens Club of Springfield Board of Directors.
Lakeisha Purchase is a dynamic leader who brings energy, enthusiasm, dedication and determination to all she does. Outside the realm of politics, Lakeisha is a member of Delta Sigma Theta Sorority, Incorporated, she enjoys exercising and loves spending time with her cat Tiger.